---
Covid-19: PM 'optimistic' restrictions can end by 21 June
Written by on
Boris Johnson has said he is "very optimistic" Covid restrictions in England can be lifted on 21 June, but warned "nothing can be guaranteed".
The government will carry out a review into Covid status certificates or vaccine passports.
Speaking on a visit to a London school, the prime minister said there were "deep and complex issues" to consider.
He said his roadmap for easing lockdown measures, laid out on Monday, was "a cautious but irreversible approach".
Cabinet Office Minister Michael Gove will lead the vaccine passport review.
Mr Johnson said the idea of vaccine certificates – having to show something to go to a pub or the theatre for example – was a "novelty" for the UK.
He said there were "ethical issues about the role… for government in mandating… or banning people from doing such a thing.
"We can't be discriminatory against people who can't have the vaccine, there might be a medical reason, or some people may genuinely refuse to have one – I think that's a mistake."
But the prime minister said there was time to consider the issue at the same time as the rollout of the vaccine.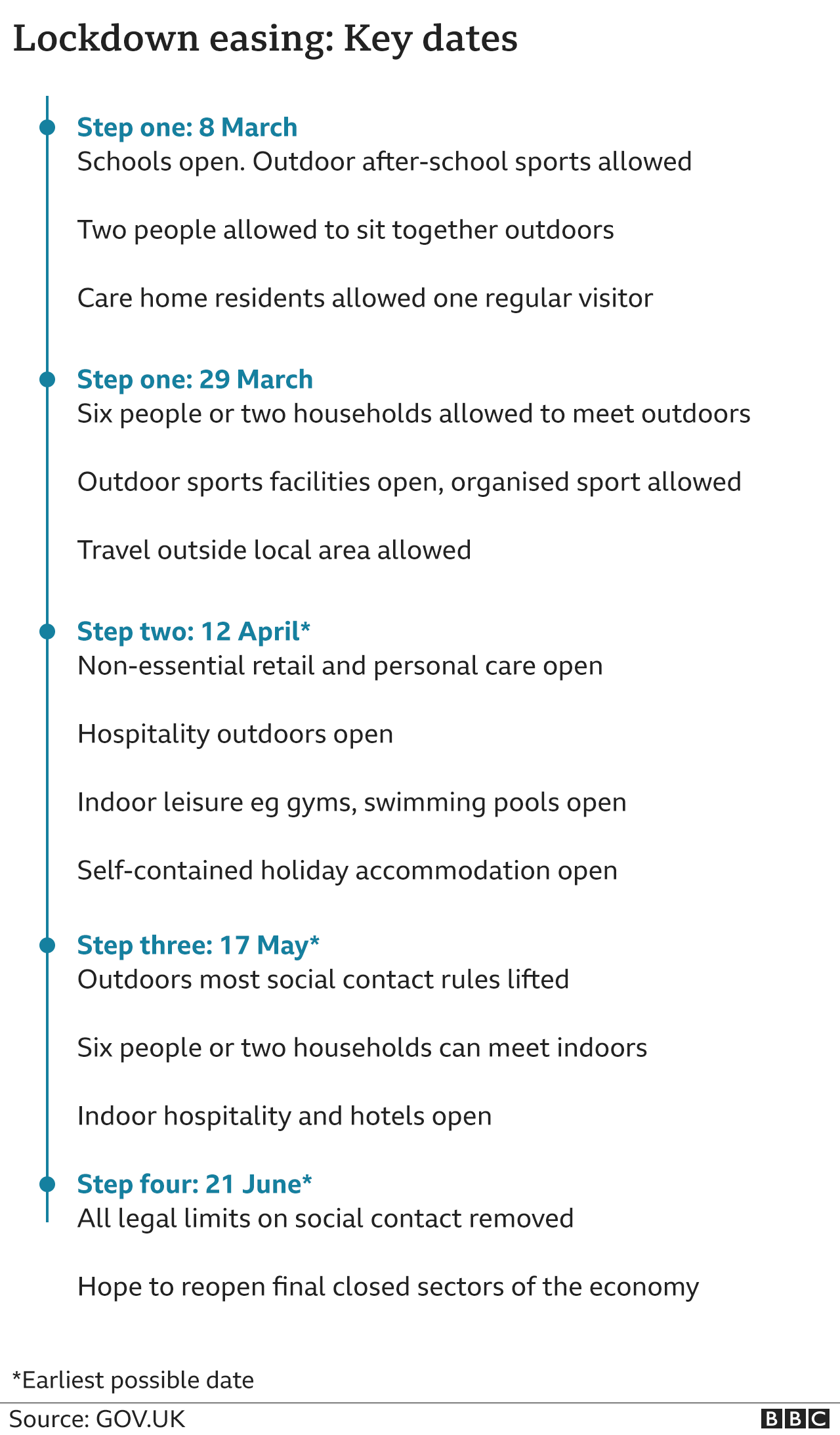 Mr Johnson said, because of the vaccine programme, the country could "look at that 21 June date with some optimism".
He said while "some people will say that we're going to be going too fast, some people will say we're going too slow" but he thought the balance of the reopening was right.
Mr Johnson said each unlocking, such as children going back to school, would be "adding to the budget of risk", so time was needed between measures to "observe" the impact.


Go to Source
Date: 23 February 2021
Author:
---