---
Covid-19: PM defends border measures to prevent Brazilian variant entering UK
Written by on
Prime Minister Boris Johnson has defended the government's measures to prevent new coronavirus variants being imported into the UK.
It comes as officials seek a person in England who has been infected with a concerning variant of coronavirus first found in Brazil.
They are one of six cases of the P1 variant found in the UK in February.
Mr Johnson said there is a "massive effort" under way to prevent the Brazilian variant from spreading.
The missing person infected with the variant is understood to have used a home testing kit, but did not complete their registration form properly.
It has prompted an appeal for anyone without a result from a test on 12 or 13 February to come forward immediately by calling 119.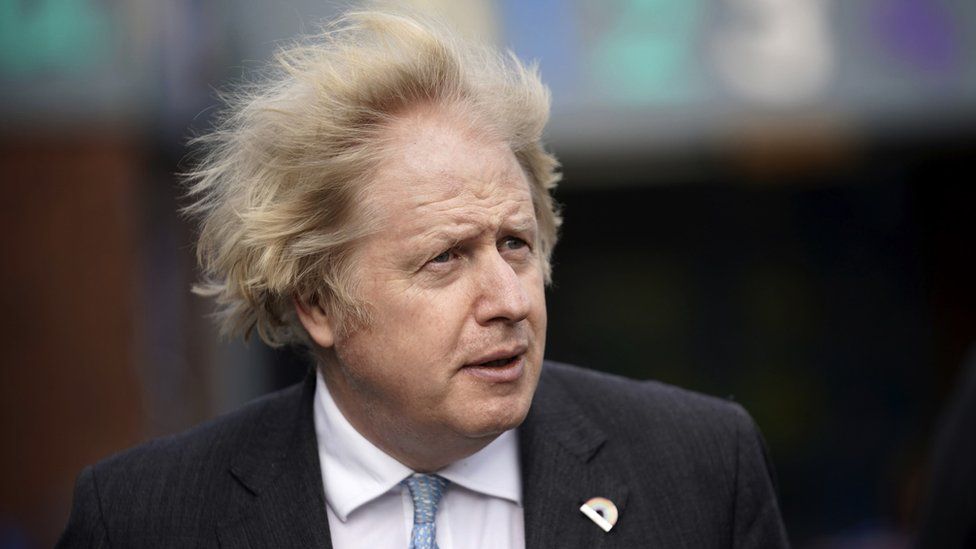 Health Secretary Matt Hancock will hold a meeting later to update MPs from all parties about the P1 variant, which was first detected in travellers to Japan from Manaus in northern Brazil in January.
Labour said there had been a lack of a "comprehensive" border system.
But Mr Johnson said: "We have got one of the toughest border regimes anywhere in the world for stopping people coming in to this country who may have variants of concern."
Speaking during a visit to Stoke-on-Trent, he said the government had moved "as fast as we could" with introducing hotel quarantine measures, describing it as a "very tough regime".
The hotel quarantine rule came into force on 15 February. It means that travellers coming to England from 33 countries – including Brazil – must pay to quarantine in a hotel for 10 days, while in Scotland the rule applies to international travellers from all countries.
Before that date, travellers arriving into the UK still needed to self-isolate in their homes for 10 days.
Vaccines Minister Nadhim Zahawi said it was not known whether or not the unidentified person had recently been abroad, so it was not clear if they would have been self-isolating while they were infected.


Can we get rid of the Brazil variant?

It is tempting to think that, if officials can identify the one missing case, the UK will be able to stamp out the Brazil variant.
But it's unlikely this will be possible. There will no doubt be more cases either of this variant or others circulating with the E484 mutation that allows the virus to escape some of the effect of the vaccines.
That's because not all positive cases can be checked for variants. The UK carries out nearly half of the genomic sequencing in the world and can check around 25,000 positive tests a week for variants.
That means about a quarter of positive cases were checked last week, but a month ago – with infection rates higher – it was under one in 10.
What is more, not everyone who is positive comes forward for a test in the first place. We are seeing just the tip of the iceberg.
So what is the strategy? Keep cases low, and where possible try to limit the spread of these variants.
And in the future, update the vaccines to work better against the variants – if that is needed.


There have been concerns vaccines may not be as effective against the variant, but NHS England's Prof Stephen Powis said vaccines could be "rapidly adapted".
Dr Susan Hopkins, from Public Health England (PHE), said the UK was more advanced than many other countries at identifying the variants and mutations, and was therefore able to act quickly.
She told BBC Radio 4's Today programme that PHE was "really clamping down" with measures to prevent the spread of variants ahead of lockdown measures being eased in England.
Where are the other five cases?
The unidentified England case of the Brazil variant is not linked to five other UK cases.
Two of the cases are from the same household in South Gloucestershire. They tested positive after someone returned from Brazil on 10 February – five days before the government's hotel quarantine rule came into force. Everyone in five postcode areas of South Gloucestershire is now being invited to take a Covid test, even if they did not have symptoms.
Two other people in the same household have also since tested positive for Covid – but tests are still ongoing to check if it is the same variant, so they are not included in the overall UK total of six.
The other three cases are Scottish residents who flew to Aberdeen from Brazil via Paris and London, the Scottish government said.
Holyrood said the three people tested positive while self-isolating. Other passengers who were on the same flight to Aberdeen are now being contacted and there is no reason to believe the variant is in circulation in Scotland, Health Secretary Jeane Freeman said.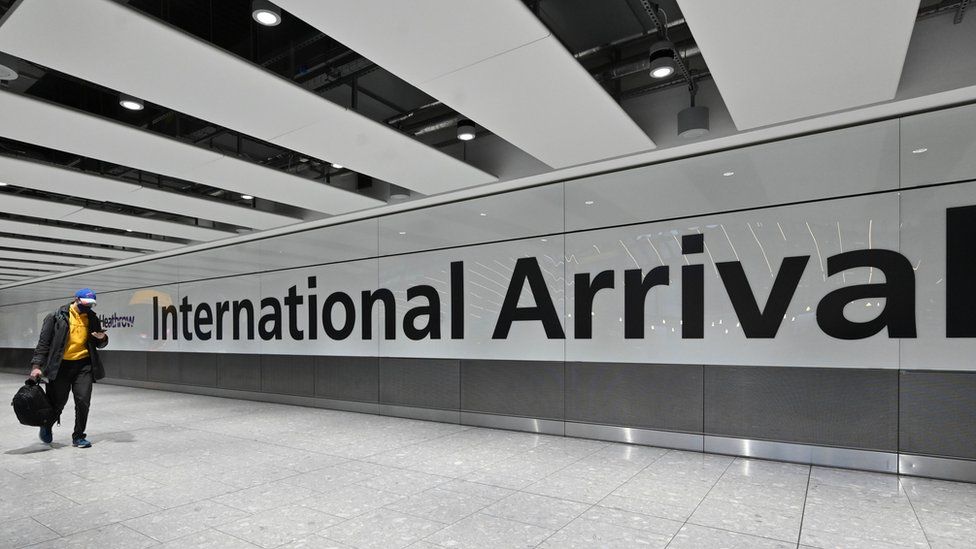 The shadow home secretary, Nick Thomas-Symonds, said the news of the Brazil variant cases was "deeply concerning" and that it was "vital" everything was done to contain it. He has written to Home Secretary Priti Patel calling for stricter measures at the border.
All travellers to the UK also need to present a negative Covid test result, taken a maximum of 72 hours before their departure.






Go to Source
Date: 1 March 2021
Author:
---